Jan Williams, Storyteller - Children's Stories
Jan loves to lead children into a wonderful world of imagination. She has been a welcome guest to the schools of North Essex and has told tales from the Celtic tradition, tales from many world cultures and of course Essex folk stories. Her historical tales have been enhanced by the fact that she has frequently told stories in many local historical sites like Colchester Castle Layer Marney Tower, Fingringhoe Church and Rowhedge.

Her sense of place has meant that she has helped schools with projects dealing with their local area. At Brightlingsea Junior School she worked on tales linked with Bateman's Tower, then at four local schools there was a project called 'Tiles of Hope' which linked the history of Brightlingsea All Saints Church with storytelling and ceramics with the help of artist Krystyna Lang.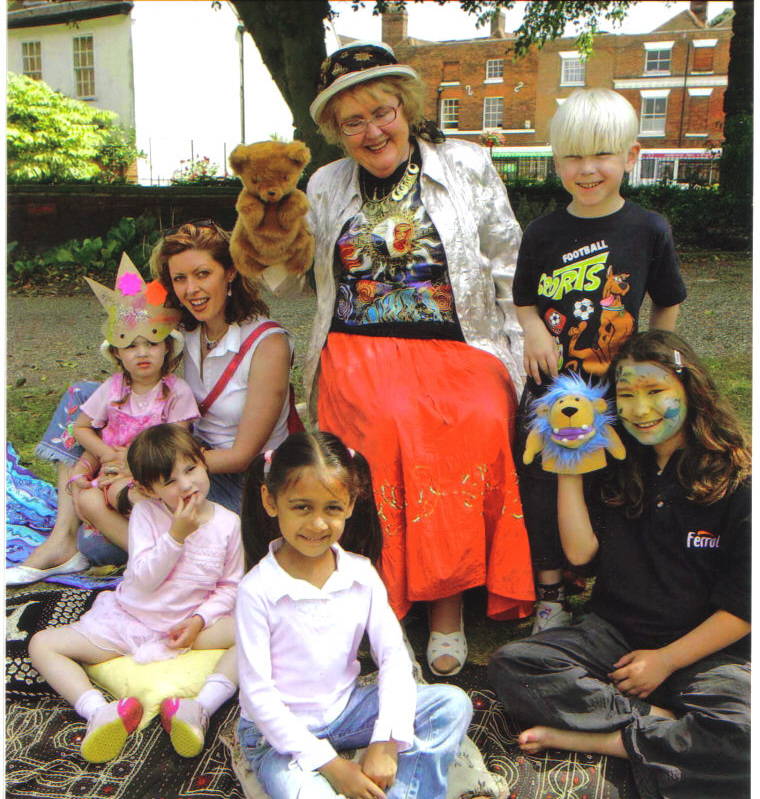 Recently she worked with children a school at Great Horkesley on a walk around Wivenhoe imagining what happened on the day of the earthquake in 1884. Typical reactions from the children were:-

"I love your stories. They are so exciting."
"Thank you for telling some lovely stories. I really enjoyed them and looking at everyone's faces, they did as well."

"Thank you for telling us truly wonderful stories and taking us to the actual Mr Cuthbert's house where Mr Cuthbert did not find his hat!

"Thank you for making our day an even better day than it was."