Jan Williams, Storyteller - Essex Storytellers
Jan founded Essex Storytellers when she first began storytelling as a way of building self confidence and sharing ideas with other Essex tellers. Gradually she and Carl Merry and Peter Maskens built up public performances and their first major performances was of Byrthnoth, their version of the story of the Battle of Maldon.

Sadly Peter died and flamboyant ex-actor Andy Jennings took his place Their next project was 'Scratching the Surface'. This was the story of the excavation of Mersea Mound and the stories linked with it. Being the romantics they were, they made a love story of it. Sadly since then archaeologists have discovered the cremated remains in the Barrow were those of a man, not a girl!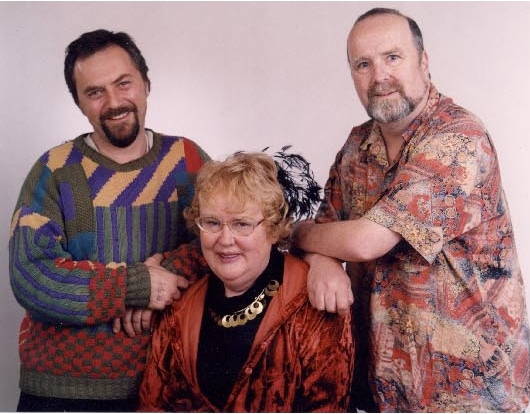 The strongest and most dramatic of all the Essex Storytelling projects was 'Green Mist Rising.' This was an atmospheric retelling of the story of the witches of Manningtree weaving together history and folklore.

Economic problems have meant that the three tellers find it more difficult to get together to prepare work but there is one appointment they always keep - The East Anglian Storytelling Festival each June.