Jan Williams - Talks for Adults
Jan's research for her storytelling has made her a useful source for both folk tales and history which she communicates with passion. Take her latest children's book 'The ghost Of Pendlesham Priory' This is based on her academic research on the dissolution of the religious houses of East Anglia showing how Henry VIII and his method for ruining the reputation of monks and nuns. How true were these accusations? See what Jan says. She has visited many ruins especially Sibton Abbey in Suffolk and investigated documents of the period for a considered opinion of the so called evidence to make her judgements.

Another popular talk she gives is the Witches of Manningtree based on a storytelling project she did with the Essex Storytellers. The more research she did the more she realized the tragedy of the women's situation and how so many novels and films give such false impressions.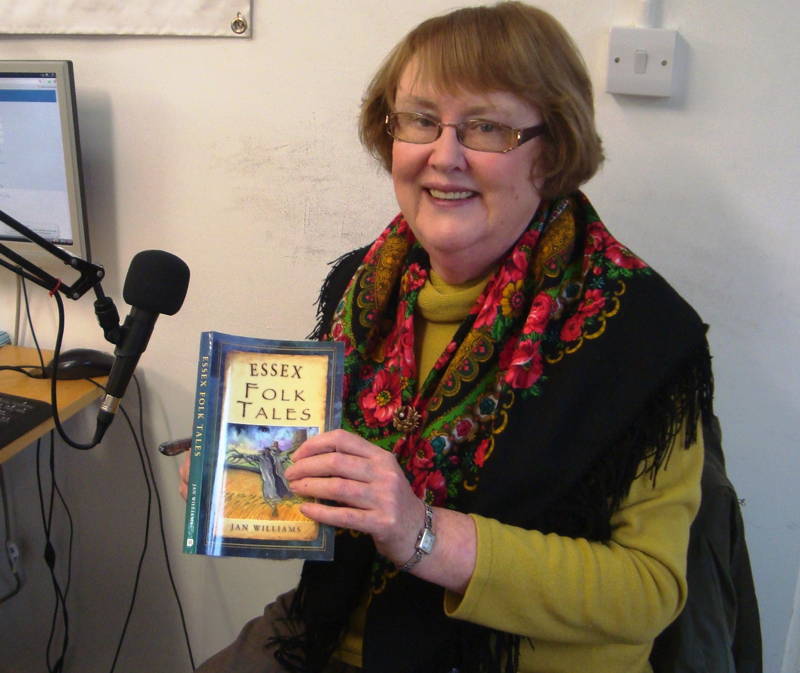 East Anglia is rich in tales and Jan can direct you to the other imaginative folk tales of the region . The Mersea Mound has provoked so many tales of the burial there and the wonderful Anglo- Saxon poem of the Battle of Maldon brings to life the great hero Byrthnoth.

She also taken many people on a story walk, sometimes with Carl Merry or sometimes on her own. The inhabitants of Maldon, Northey Island, Mersea Island, Brightlingsea, Wivenhoe, Fingringhoe and Coggeshall have found her stories have enriched their knowledge of their home towns.