Jan Williams - Talk the Talk
Jan has become a very popular speakers to adult groups and school groups as her interest are so varied. She loves to share her special passions. Obviouslythe past has been inspirational-both its legends and historical fact. She has a special knowledge of the great Welsh leader Taliesin and the Anglo-Saxon hero Byrthnoth.

She is also fascinated by the true historical background behind Essex events like the prehistoric Mound on Mersea Island and what happened in Manningtree in 1645. Living close to Manningtree itself , Jan was able to focus in on the terrible witchcraft trails of those times. Her description of the events there inevitably leads to lively discussion with the audience as to what did people believed about witchcraft then. What was special about the year 1645? What was life like in Manningtree, Lawford and Mistley? Above all she tries to see what really happened to the accused women and Matthew Hopkins himself. Her fund of Essex ghost stories also fascinates audiences.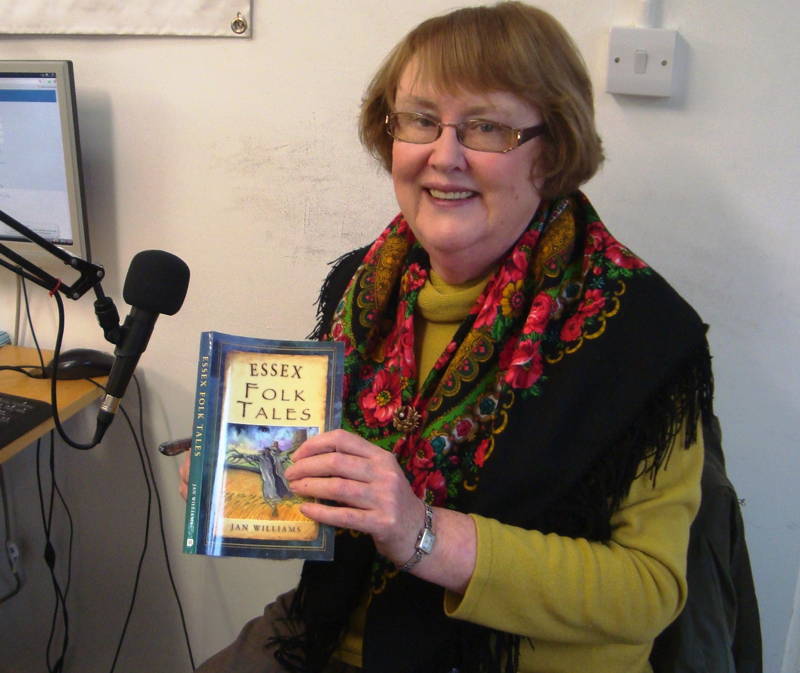 It is very noticeable that Jan has a positive missionary zeal about inspiring people to tell stories both oral and written and there are many people who have found their voice thorough her. Jan has a knack of unlocking tales that lie dormant in our imagination and our culture.